The Koa Gemini Deluxe
Alice,
Here's your harp in all it's splendor and beauty!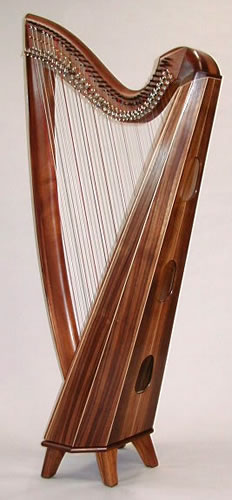 The rich brown Koa makes me think of Chocolate Carmel!

This gorgeous inlay is like icing on the cake.
You can see the Camac levers extending out of both sides of the neck.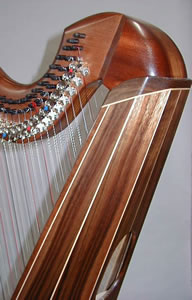 The top half, front and back with the pearl inlay around the soundboard.
A close up of the mid section
The bottom half, right and left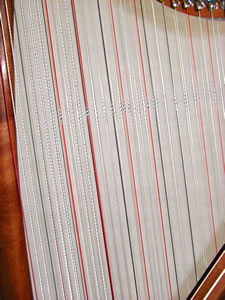 The strings. Am I seeing double?.......Yes!