The Summit Harp
We started making the Summit harp in about 1997. We have since evolved it into our beautiful Serenade model.
Here is a picture of my daughter playing a Summit harp when she was about 7.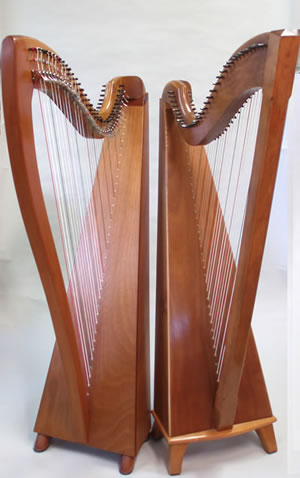 The Differences: The neck and pillar construction, the feet and the weight. The new pillar on the Serenade has a soft elegant curve, there is no base on the Serenade and there is a pair of feet on the Serenade rather than 4 which are on the Summit. The Serenade feet are much more stable. The Serenade comes with Camac Levers, the Summit has Loveland Levers. The Serenade is about 2-3 pounds lighter.
Go to back to the Serenade or go to the semi-staved back Serenades