The Semi-Staved Back Serenade and Ceili Harp

The Serenade and Ceili can be builit with a semi-staved back. The upper portion of the soundbox back becomes staved just below the first soundhole.
Natural Blond, Amber, Chestnut and Walnut Semi-staved Back Serenades and Black below.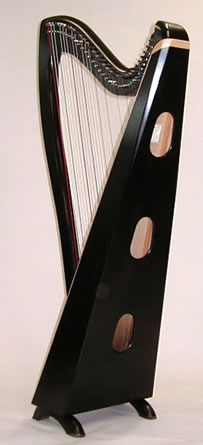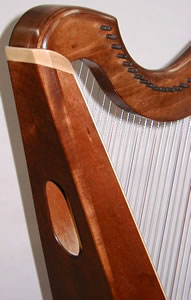 The Semi staved back Serenade (amber and walnut stains)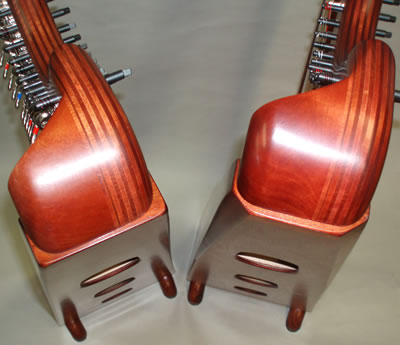 Here is a top view of the Basic (on the left) compared to the Semi Staved (on the right).
Here's a close up of the semi staved back.
Even the kitty likes it!
The nylon Semi-staved back Serenade is $4695. The fluorocarbon Semi-staved back Ceili is $5095. And of course, all of our harps come with a case, Camac levers, a tuning key and owners manual.
Go back to Serenade and Ceili options