Valley of the Dragon
A truly magical book
of 13 new tunes that tell the story of what happens when a dragon wakes up from 100 years of slumber.
You don't have to slay the dragon when
a hero with a harp can save the day!
A collaboration of mother, Sharon and daughter, Rosiee!
This book is for intermediate beginners to advanced players. The tunes are in Cm, Dm, C, Am, G, Em and D. There is one lever change. Three pieces have accidental levers set before playing the piece. I added some fingerings where I thought they would be helpful.
Cover by Earl Newman.
13 tunes - $20.00; audio mp4s: $5. For a pdf of this book, email me for a paypal invoice or pay $20 to harps@thorharp.com through paypal.
For international sales, please email me.
How did this book happen?
My daughter, Rosiee Thor, a published author, approached me in September of 2021 with an idea to write a story about a harpist and a dragon. She asked me if I would like to write some music for it. Of course, I said "Yes! I would love to."
She gave me a prologue for a book that she is planning to write someday in the future and that became the inspiration for this music and the story. For the next year I was continually visited by my muse writing a total of 13 tunes and naming them with the phrases from the prologue.
I then took Rosiee's prologue and created a new story with a musical program that can be used in it's entirety or pared down for a shorter program. Rosiee doesn't know if she will ever actually write this book, but I am happy with the music and story that we created together.
The prologue is included in the book in it's complete form along with a long and a short version of the revised story that I wrote from the prologue to go with the music.
Here is a sample:
"The harpist glides down the pathway into the Valley of the Dragon where wanderers are
rarely seen. She carries her harp, a single Wing of Alder and Ash strapped to her back.
The wire strings of her harp are her only defense against the dragon."
Songs include:
Valley of the Dragon
Shamrock, Amber and Ivory
The Dragon Wakes
The Kingdom's Bravest
A Wing of Alder and Ash
Field of the Dead
The Cloudy Sky Has Opened
The Harper's Hands
The Dragon's Tail
The Dragon Sleeps
The Hero's Song
With A Song, Not A Sword
A Glint of Yellow Light
The keys in this book include Cm, Dm, C, Am, G, Em and D.
Digital mp3s can be purchased to accompany this book for $5. This audio is played by my computer harp setting and is EXACTLY what is on the page. It is useful as a learning tool.
The book is $20. With audio recordings: $25 EARL NEWMAN, Cover Artist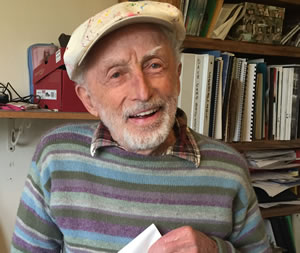 What people are saying about Valley of the Dragon:
"I love all your titles and am excited about your new project. I am especially drawn to part A of The Hero's Song. Your creative muse is a genius." Becky Szymanski, Salem, Oregon
"Can't wait to share a project with mom! All your music is so easy on the eyes! Love it!" Julie Garrigan, Ohio
"This is a spectacular book. Absolutely love every song in it. You have done yourself proud!" Beth Stockdell, Arkansas (Editor of the Folk Harp Journal)
"What fun this is! And people can use it in story telling for either a short or long presentation -- great idea!" Verlene Schermer, San Jose, California
"Once again, Sharon Thormahlen has created a book filled to the brim with marvelous tunes. My two personal favorites are "The Cloudy Sky Has Opened" and "With A Song, Not A Sword," but all of the 'baker's dozen' are terrific - both as stand alone pieces or as part of the Dragon story. Sharon is highly skilled at creating full-sounding songs that still remain totally accessible to the player. The melodies in Valley Of The Dragon are delightful, the arrangements fall well under the fingers, and the mood of every tune perfectly suits the role it represents in the story. Definitely a must-have book!" Jan Dromlewicz, Corvallis, Oregon
Hi Sharon,
"What lovely melodies you've created! I really get the sense of being in a fable about dragons when I listen to the songs. I'd like to learn several of them." Christine Kidd, Salem, Oregon
"I just want you to know that I can't stop playing the Valley of the Dragons tune.......it is mesmerizing me.... Thanks so much for composing it!" Maria Wilson, Seattle, Washington
"I just wanted to let you know I'm working on the first song in your book and enjoying the lovely haunting melody. I find the music really interesting and the story intriguing. I'm learning to read the bass clef notes so I can play both hands as I do on the piano. This first piece is just the right level to challenge me but not be frustrating." Trish Soward, Washington
Go back to the Books,
or go to another book page:
A Rose in Winter
The Singing Tree
Gossamer Gate
Sweepin' the Clouds Away
Dance Thru the Music
Where the Fingers Fall
Shalom
'Tis the Season
Waltz Upon a Time
Cabin Fever for Two
The Lone Egret
Moon Over the Mountain
Sunset on Seattle
Season's Greetings
Under the Double Rainbow
Fiddlin' Around on the Harp
Melodías del Arpa
Beautiful Dreams for Twin Harps
Beneath the Pines
Ordering information:
All of these books are available directly from Thormahlen Harps. If you don't want to order through PayPal, no problem just email me or call me (541 753-4334) and I'll work up the invoice for you. You can pay with a check, Visa, MasterCard, American Express, or Discover.